Recent News and Events
TCC Managing Director Frank Mah Elected Secretary General of Asian Financial Society
September 1, 2019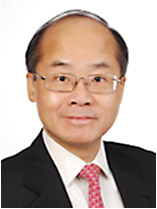 TCC Managing Director Frank Mah has been elected Secretary General of the Asian Financial Society (AFS). 
As Secretary General, Mr. Mah works with the Board to formulate and implement strategies for AFS. He also initiates and coordinates professional activities for the benefit of AFS members. He is particularly active in the area of education and the promotion of business ties between financial professionals in the USA and China.
The Asian Financial Society was founded in New York City in 1984 by a group of pioneering Asian Wall Street bankers that envisioned Asia's rising economy and its impact on the modern finance world. Today AFS has more than 4,000 members from major Wall Street institutions covering all major finance sectors, while reaching another 11,000 friends and affiliates across the US and Asia. AFS assists its members through career enhancement, business development and professional support.