Management: New York
scroll to:  Ivy Lindstrom Fredericks  |  Frank Mah  
Ivy Lindstrom Fredericks

President and CEO
Ivy Lindstrom Fredericks is Founder, President & CEO of Transnational Capital Corp., an investment bank and FINRA member firm specializing in emerging growth companies worldwide.  Ms. Fredericks advises companies on public and private debt and equity offerings, mergers and acquisitions, and financial restructuring.  The firm focuses primarily on emerging growth companies in the US, Asia (principally China), Europe (including Russia and the CIS), and the Americas. 
Ms. Fredericks has over 35 years of investment banking experience.  Previously, she was Managing Director, Corporate Finance with KPMG Peat Marwick, Westminster Securities and Ambient Capital, and in New York.  Prior to that, she was Vice President, Mergers and Acquisitions with Kidder, Peabody & Co. and Drexel Burnham Lambert in New York.
Ms. Fredericks has been involved in hundreds of transactions and has worked with public and private companies in the Americas, Asia, and Europe.  She has extensive experience with stock exchanges throughout the world including the NYSE, the NASDAQ, the OTC Bulletin Board, the London Stock Exchange Alternative Investment Market (AIM), and the Stock Exchange of Hong Kong.
Ms. Fredericks has been actively working with companies and entrepreneurs in China since 2003 and travels there frequently to advise companies seeking to execute corporate finance transactions.  She has served as an expert witness in litigation regarding Chinese business practices.
Ms. Fredericks is on the Board of Governors of Off the Record, the longest running women's foreign policy lecture forum in the United States created in 1938 under the aegis of the Foreign Policy Association.
Ms. Fredericks speaks frequently at international conferences on a variety of Corporate Finance topics.  As an Adjunct Assistant Professor, she taught a course at New York University entitled "Privatization and Economic Reform: Focus on Eastern Europe and the Former Soviet Union". 
Ms. Fredericks was on the Board of Directors of Vero Software PLC, a CAD/CAM/CAE software solutions company based in Stroud, England which traded on the London Stock Exchange Alternative Investment Market.  Ms. Fredericks was also on the Board of Directors of the Center for Business Ethics and Corporate Governance, a non-profit NGO based in St. Petersburg, Russia. 
Ms. Fredericks received a Bachelor of Arts degree in Economics and English from Smith College where she is on the Investment Committee of the Board of Trustees, and a Masters of International Affairs in International Business from Columbia University.
scroll to:  Ivy Lindstrom Fredericks  |  Frank Mah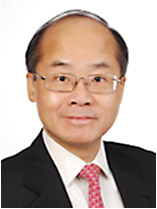 Frank Mah

Managing Director
Frank Mah is Managing Director of Transnational Capital Corp. Mr. Mah has extensive experience in both equity and fixed income capital markets, particularly with emerging growth companies in the US and China.
Before joining Transnational Capital Corporation, he was Managing Director at Starlight Investments, an investment bank which specializes in private equity transactions for emerging growth enterprises.
Mr. Mah's previous work experiences include senior positions with Credit Lyonnais, Nomura Securities International, Lehman Brothers and Citicorp. He started his career in High Yield Research at Donaldson Lufkin and Jenrette where he covered the Gaming, Lodging, Entertainment, and Food Retailing sectors. He was voted by investors into Institutional Investor Magazine's All American Research Team in Gaming.
Mr. Mah was born in Hong Kong and is a naturalized US citizen. He is fluent in both Mandarin and Cantonese and has lived and traveled extensively in China and Asia in general. Mr. Mah earned a BA in Mathematics from Pomona College and an MBA in Finance from Stanford University Graduate School of Business.
scroll to:  Ivy Lindstrom Fredericks  |  Frank Mah